The curriculum of our Yoga Teacher Training Courses has been prepared and approved as a result of one-on-one interviews with Yoga Alliance consultants!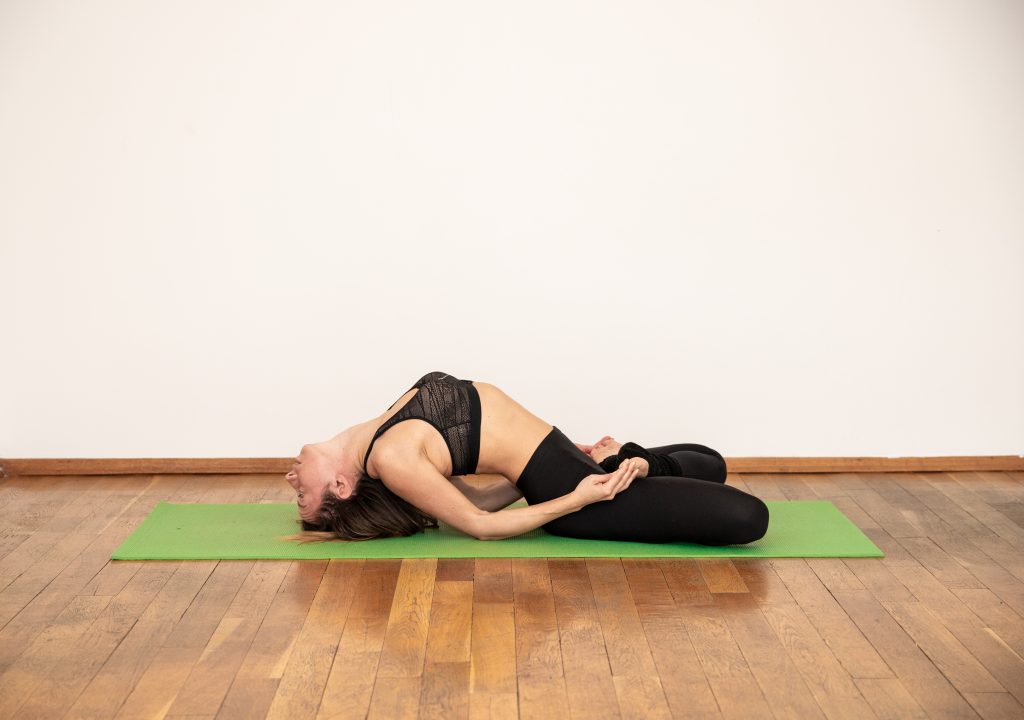 Are you ready to learn more about yoga, about your personal practice and most importantly about yourself?
Our yoga tutorials are not just for learning how to teach yoga, but also for radically transforming your life.
OmSiva Yoga School uses a traditional teaching method that keeps up with our age by blending traditional philosophical and anatomical teachings from the source with the most up-to-date researches in yoga education.
Training documents are completely prepared by our school. In these books, our main trainer Nadia shares all her experience and knowledge that she has accumulated over the years.
With our school's special reference method, you will learn yoga teachings by feeling, not memorizing.
In this training, we will learn everything, including anatomy, philosophy, chakras, breathing and meditation, teaching methodology and asana alignments, etc. by experiencing, giving references and living in daily life.
OmSiva Yoga School follows the Yoga Alliance standards in all its training.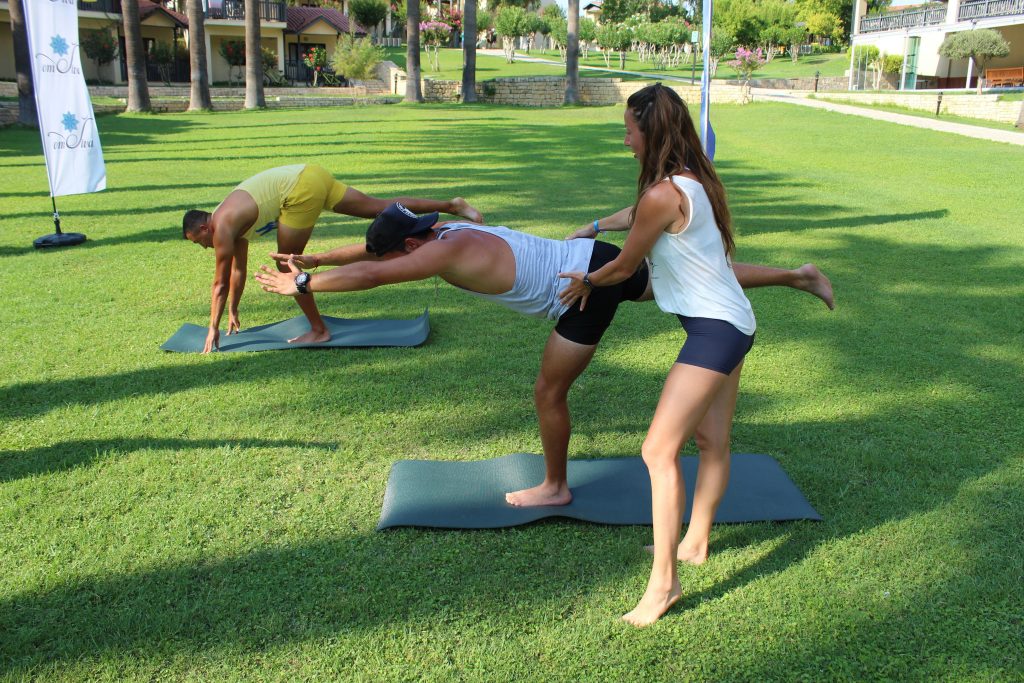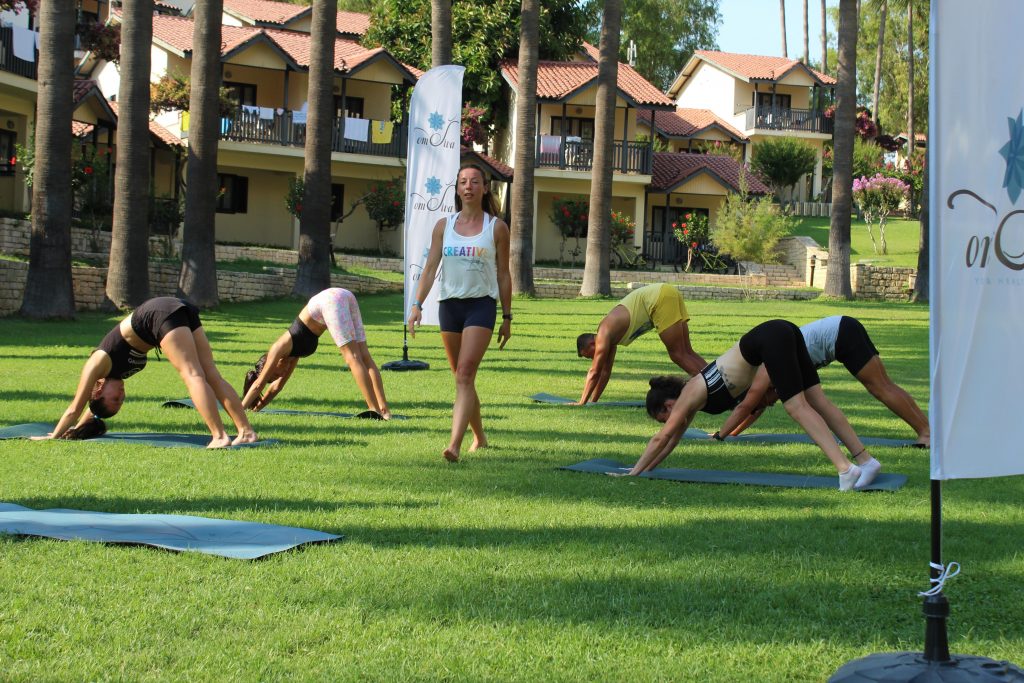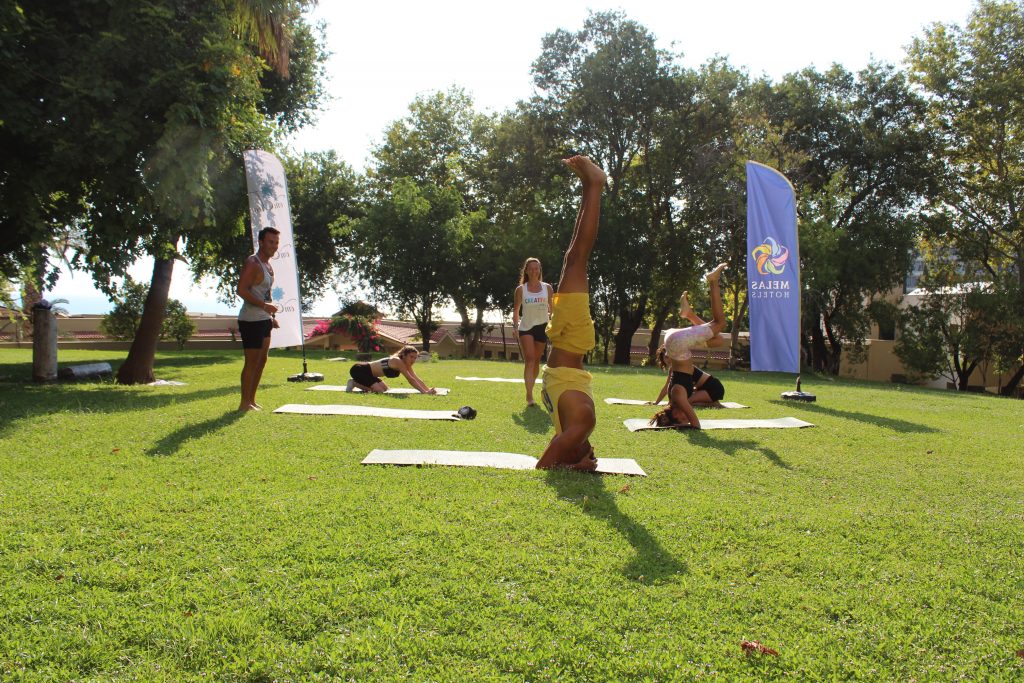 This program is for;
Those who have never done yoga before and want to learn yoga
Those who are already practicing yoga and who want to deepen or specialize in yoga
Those who want to follow the philosophy of yoga in their daily life
Those who want to be teachers and guides who transfer yoga to others (Our trainings also have modules that include yoga as a profession. At the end of the training, our students can start giving yoga lessons)

Training Modules
Pranayama and Meditation: Basic yoga breathing techniques, Meditation Guide, Meditation Techniques, Kriyas
Yoga Philosophy: History of Yoga, 8 Limbs, 5 Keys, 4 Paths, 3 Gunas, Yoga Sutras, Koshas
Hatha Yoga: Warmup Series, Surya Namaskar Series, Basic Asanas and Variations, Benefits of Asanas, Inappropriate Situations, Practicing Methods, Anatomical and Muscular Studies of Asanas
Chakra Yoga: Energy Map of the Earth, Detailed Analysis of the 7 Major Chakras, Asanas and Balancing Methods of the Chakras, Techniques for Creating Chakra Yoga Series
Ashtanga Yoga: Primary Series Yoga Practices
Vinyasa Yoga: Hatha Vinyasa Yoga Practices
Yoga Anatomy: Respiratory System, Skeletal System, Muscular System, Cardiovascular System, Digestive System and Nutrition, How to Prevent Yoga Injuries
Teaching Methodology: Introduction to Teaching, Sequencing Classes, Guiding with Hands and Words, Yoga as a Profession, Yoga Alliance Registration and Advancement
Graduation: Homeworks, Exam, written & oral examination
---
*BONUS*
Private Dietation Consultation – After the meeting with the dietitian, meals are prepared individually. Special meal for every special guest 🙂
2. Additional Activity – Boat Trip / Trekking / Rowing
3. Face Yoga Training
---
---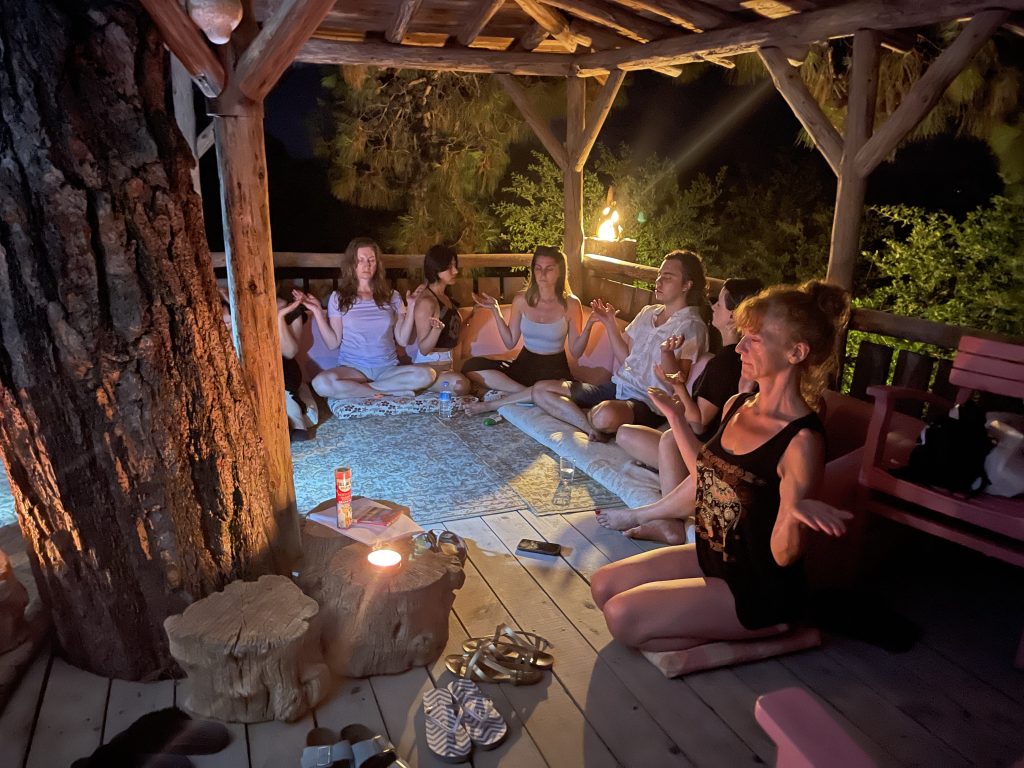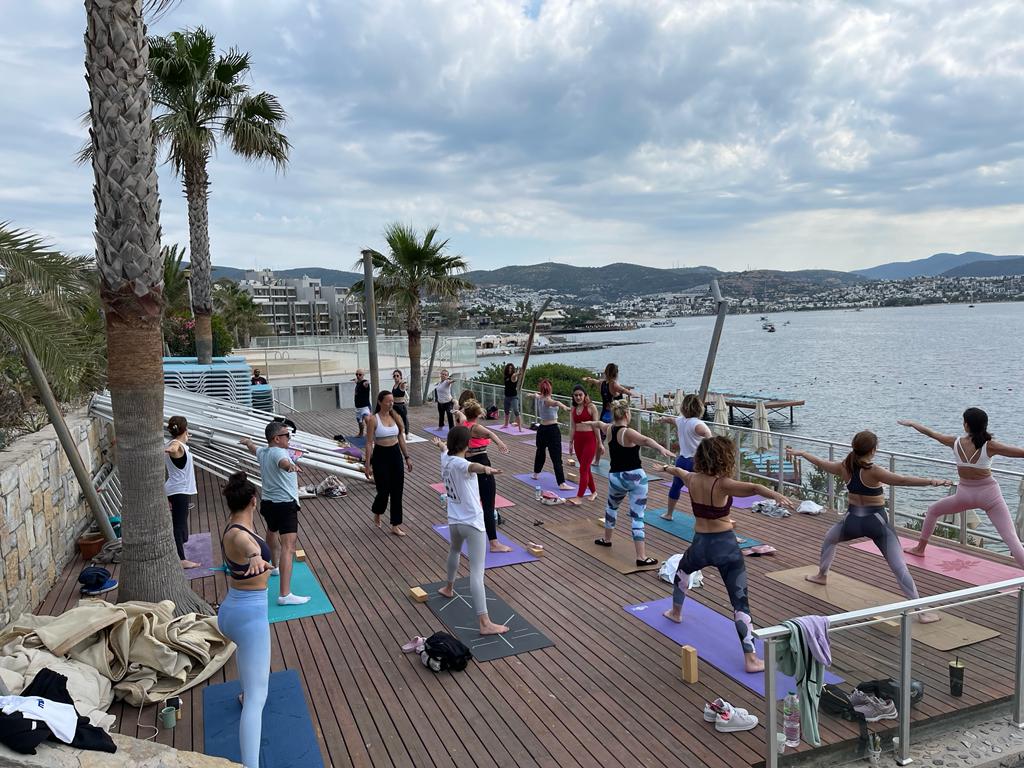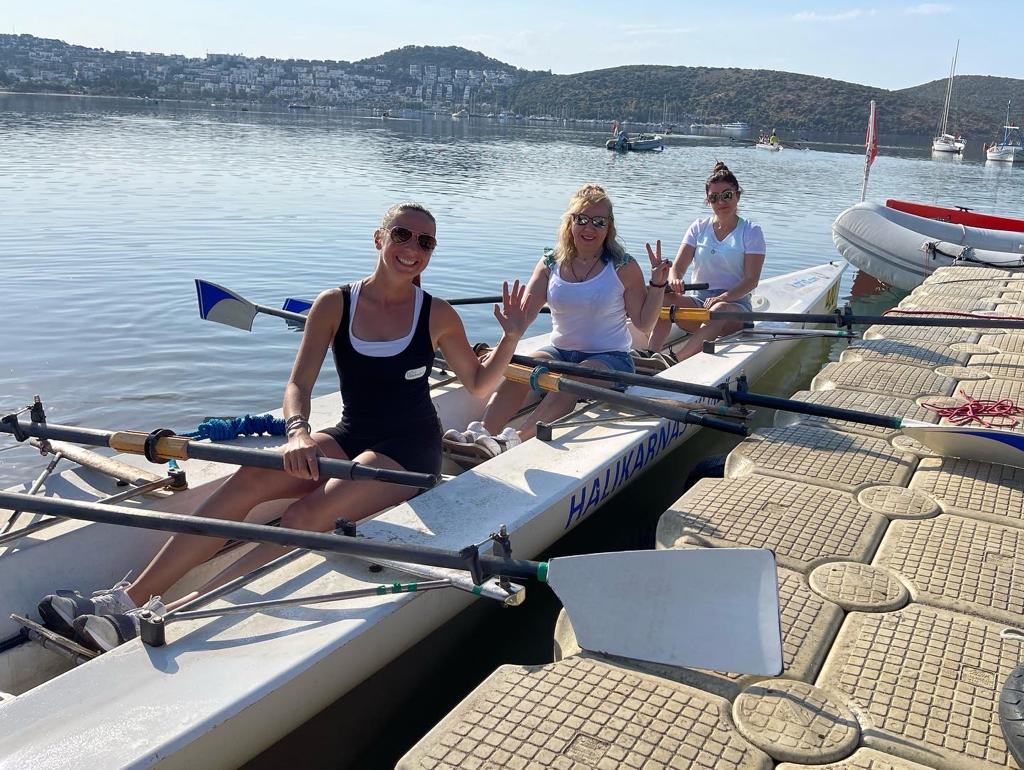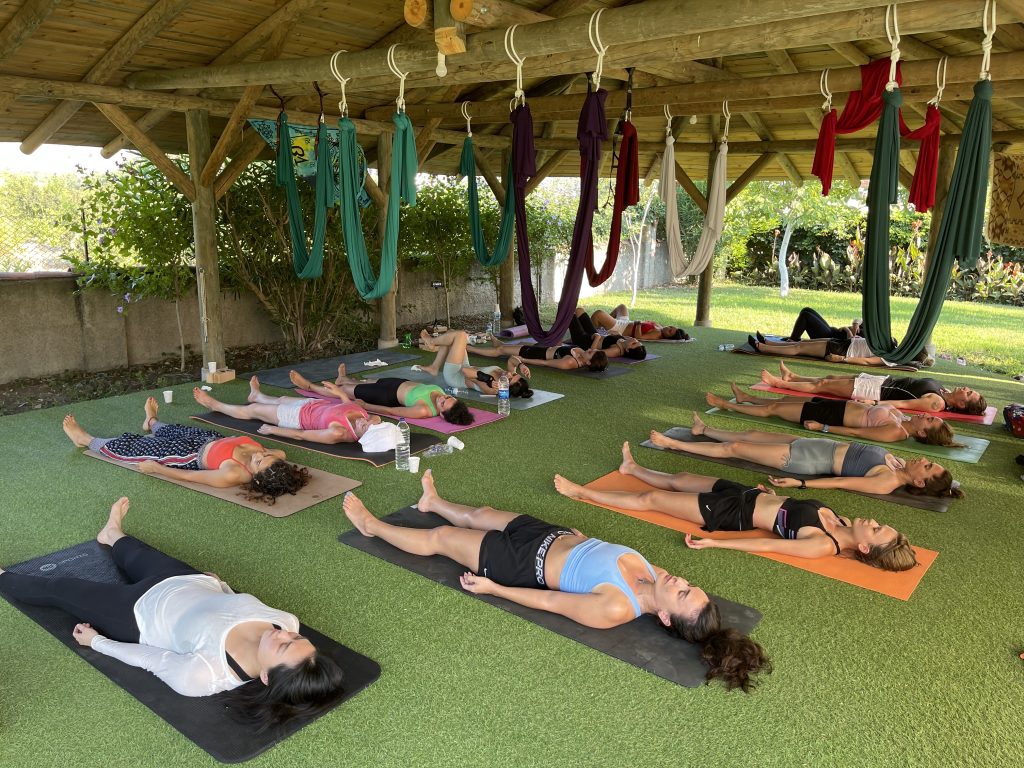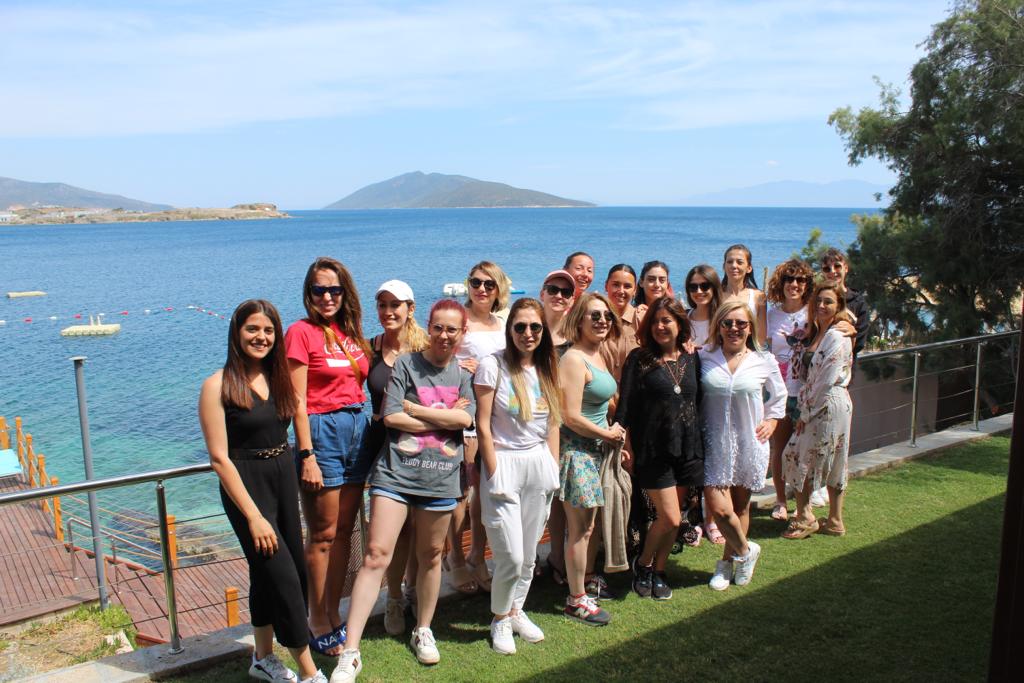 Daily Schedule
06:30 – Meditation & Pranayama
07:30 – Asana Practice
09:00 – Breakfast and Free Time
12:00 – Yoga Theory Class
14:00 – Self Practice & Reading
17:00 – Multi-Style Yoga Training Practice
19:00 – Dinner & Self Study & Free Time
The schedule may be modified if necessary and is just a guideline. Every week there will be one day off.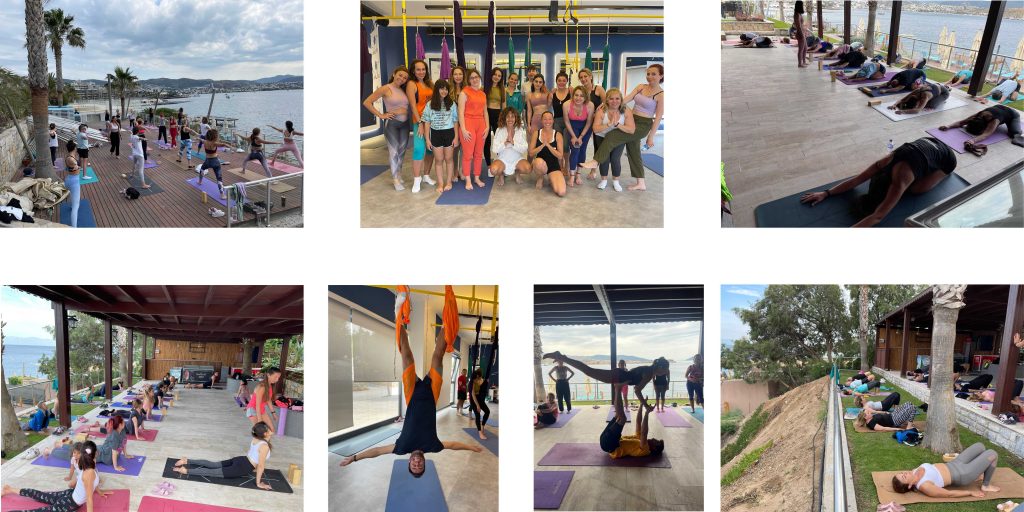 What is Included
*14 nights accomodation
*The following meals are included:
Breakfast
Lunch
Dinner
*Yoga Training Course (Daily yoga classes-ashtanga vinyasa&hatha&calisthenics, meditation,pranayama,anatomy,philosophy)(one day off per week)
*Certificate of completion – Students who complete their subsequent training are eligible to register with Yoga Alliance as Registered Yoga Teachers (RYT®)
*Certification ceremony
*Training manual
*Airport Transportation
Training Fees
March, April, May, October, November 2023
Shared Triple Room (Lotus) – $1,550
Shared Twin Room (Buddha or Shanti) – $1,850
Private Double Room (Buddha or Shanti) – $2,550
June, July, August, September 2023
Shared Triple Room (Lotus) – $1,850
Shared Twin Room (Buddha or Shanti) – $2,150
Private Double Room (Buddha or Shanti) – $3,150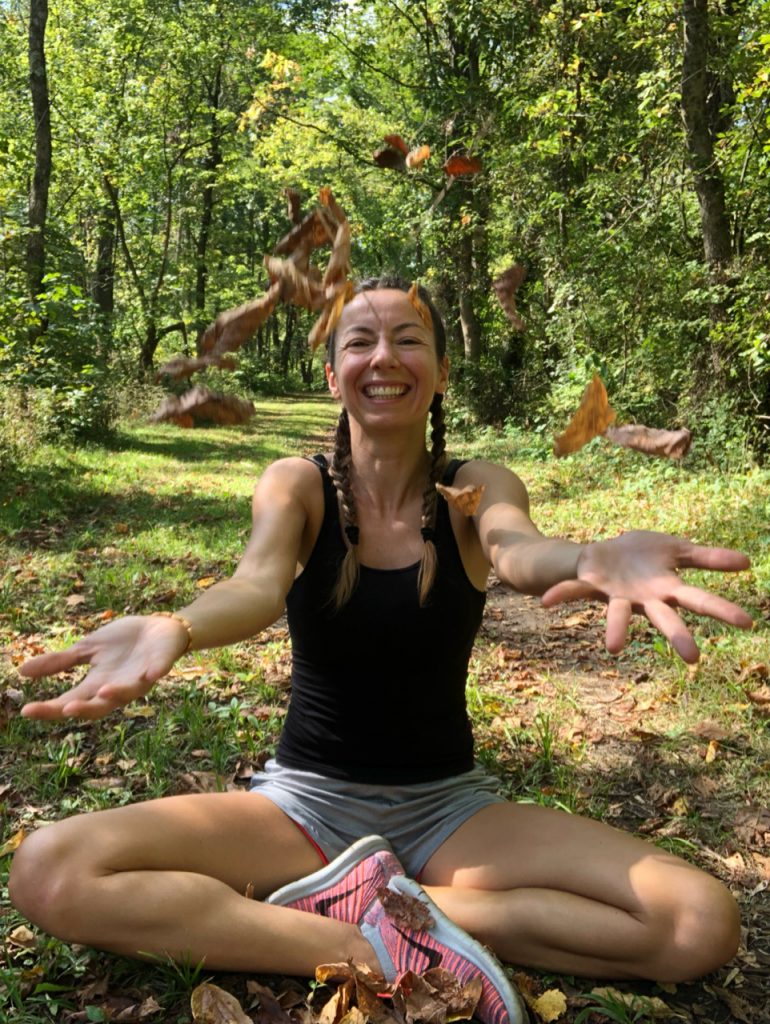 Meet the Instructor
NADİYE GULKAN TÜRKDOĞRU
Nadiye Gülkan, who started to take an interest in yoga as a young child thanks to her mother's yoga books, realized the change in her life that the yoga classes she regularly attended during her adulthood, and registered to Sivananda Yoga Vedanta Center in India in 2014 and the gurus handed over her Yoga Alliance-approved trainer certificate. In 2016, she visited Rishikesh to become an advanced trainer. During her stay in India, she had the opportunity to learn and internalize the entire philosophy of yoga.
She established his dream yoga center under the name of OmSiva Yoga School in Ataşehir to work as a yoga instructor, which he loves while continuing his doctorate, who is an electrical engineer and currently working on electric cars.
---
For your questions and more detailed information, you can contact us at info@omsivayoga.com or by calling +90 545 207 54 47. We are happy to assist you.
---